Discussion posts hidden from students when created in Content tool as a new forum?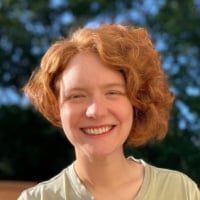 We have turned on the New Content Experience for all of our current summer term courses. A faculty member reached out to me with a question because his Discussion posts (which he was creating in Content and then toggling to visible later) where not visible for students.
I figured out that the issue comes from the creation process - when he creates a new discussion from within Content, he leaves the system setting at "Create a new forum." So the post is created in Content and in Discussions, with a new forum also being created in Discussions. But when he toggles the visibility for the Discussion topic to ON in Content, the forum is still marked as hidden in Discussions.
Is there any way to ensure that newly created Discussion forums are automatically visible even if the Discussion topic is not toggled to visible when created? Or does anyone have any best practice tips for this situation?
Tagged:
Answers